Or Shalom Tikkun Olam of London Ontario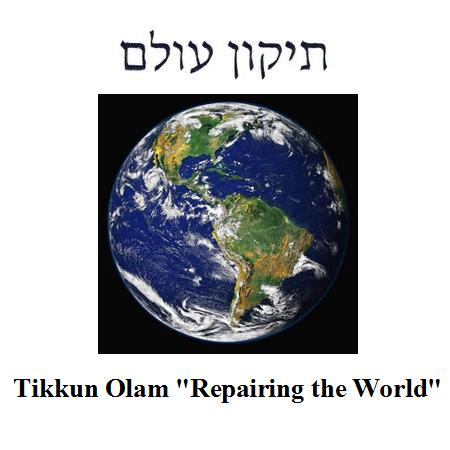 Or Shalom has always provided many programs focused on Tikkun Olam or 'repairing our world'. Our efforts center on supplying food for those in need. The Tikkun Olam committee has organized its efforts and its commitment to address this need under 3 areas – congregation, community and Israel.
The following is a list of the Tikkun Olam committee's programs in these 3 areas:
Congregation
B'nai Mitzvah projects: Prior to stepping-up as a Bar or Bat Mitzvah, each student elects a meaningful volunteer opportunity demonstrating Tzedakah or Tikkun Olam (directed by Rabbi Clark)
Project Ezra: Provides food for families who are dealing with illness or hospitalization or celebrating the addition of a new family member (directed by Naomi Stoffman)
Drop-by-smiles: Volunteers visit our elderly and those who are ill (directed by Rabbi Clark)
Senior's Transport Services: Offers rides to synagogue, appointments and errands (directed by Judy Silver)
London Community
London Food Bank: Every other month, a group volunteers help onsite at the London Food Bank (directed by Al and Louise Levy)
Project Isaiah: Coordinated with our USY (United Synagogue Youth), during our New Year (Rosh Hashanah) bags of non-perishable food are donated to the London Food Bank (directed by Stephanie Loomer)
Come in Out of the Cold: In concert with the London Jewish Federation and the Jewish National Fund (JNF), a full hot meal and clothing are provided to those in need (directed by Darlene Zaifman-Guslits).
Purim Baskets (mishloach manot): Providing a parcel of food to those in need. (directed by Michael and Wendy Wilson)
Interfaith Tree Planting: Reforest London working in concert with USY and other community organizations (directed by Jack Rosen)
Israel
Leket Israel: A fundraising event at Shavuot supporting Israel's largest food bank and food rescue network (directed by Eileen Cohen and Carl Segal)
Our Tikkun Olam success has resulted from the heartfelt efforts and commitment by volunteers wishing to make a difference in the lives of others to meet g'milut hasadim [acts of loving kindness]. Consider joining our team to help make a difference.